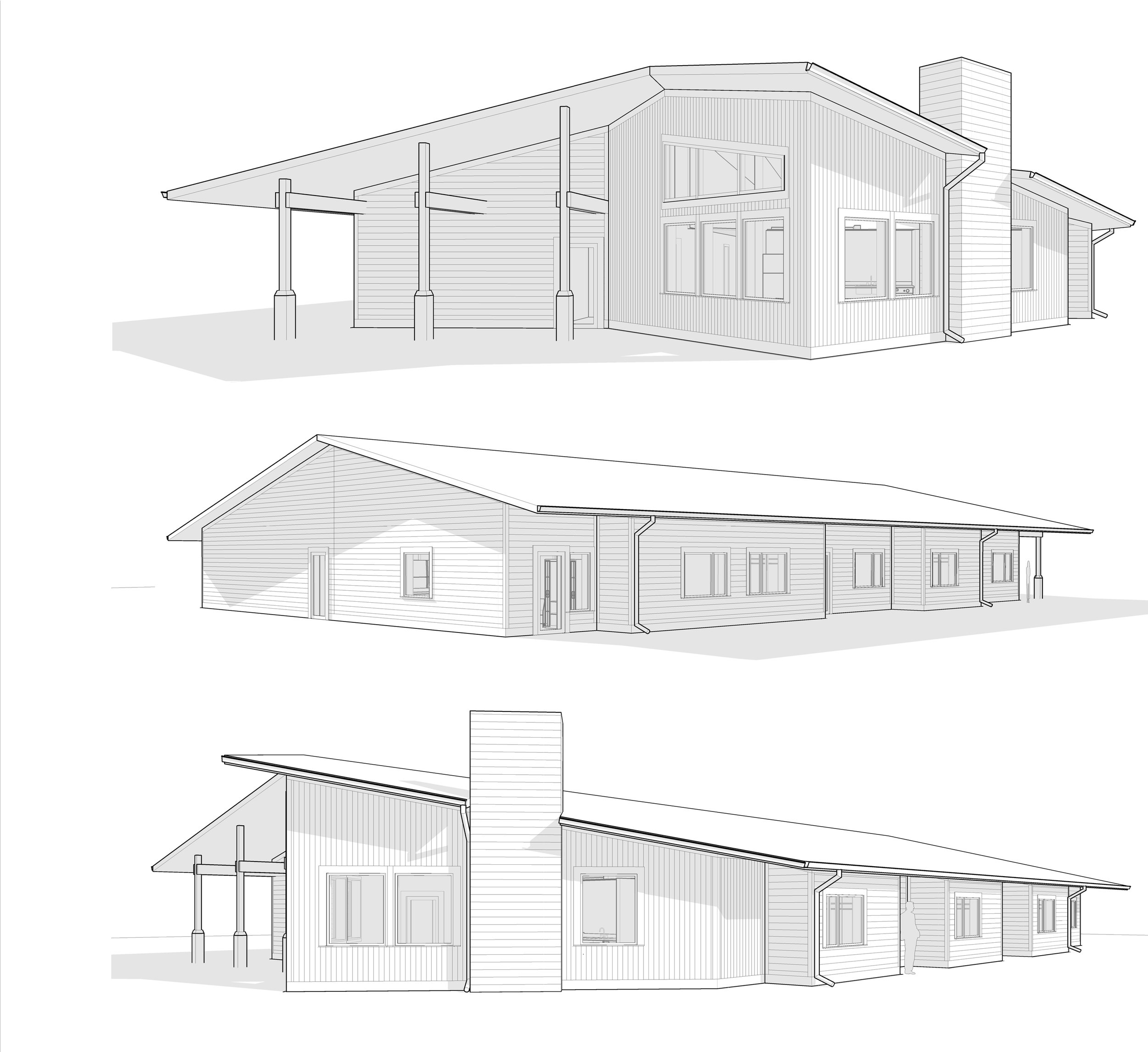 Daylu Dena Elders 6-Plex
Location: Lower Post, BC
Area: 6,000 sf
Year: 2017
Client: Daylu Dena Council
Contractor: Iyon Kechika Construction Ltd.
This six-unit wood frame building accommodates a higher level of mobility and support for aging seniors. Amenities within the building include a common living, kitchen and laundry area as well as a large covered deck outside.
This connection of inside to outside is mirrored in the units themselves with access from outside the building via a private covered patio allowing seniors privacy as they come and go. A semi-public corridor at the opposite end of each unit allows easy access to building amenities.